Electric ovens, electric cars, now electric heaters? Well, not exactly. Pentair, who makes the new UltraTemp ETi® Hybrid Heater, is the first in its class. This new heater style is the first pool heater to combine a heat pump and gas-fired heater. So what does that really mean? This heater is able to use a combination of gas and electricity to heat up your pool. Think of a hybrid car, it will use electricity to a certain point, then seamlessly transition into using gas. Making this a more efficient use of gas.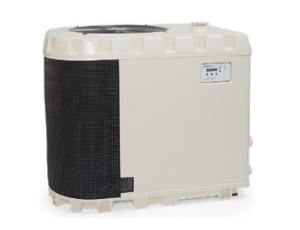 What you need to know:
Heat up your pool fast

! +30F in 39 minutes for a 500-gallon spa.

Ultra reliable

. Dual titanium heat exchangers have 2x toughness and reliability of other heaters.

Super efficient.

Incredible gas-fired 93% efficiency.

Ultra smart

. Selects best combination of gas-fired and heat pump operation for fast, cost-effective heating in hybrid mode.

Titanium heat exchanger warranty

. Three-year warranty on gas-fired side. Lifetime warranty on heat pump side.

Gas options.

Choose from natural gas or propane.
But you want an exclusively electric heater? Well, unfortunately, those are not on the market, yet! Hopefully technological advancements will be made soon making it possible to have an exclusively electric pool heater. But for now, this is as close as you are going to get.
Still want to know more? Learn more HERE about these incredible and innovative pool heaters.
Ready to have one installed? Great! We are happy to help. You can call us at 805 497 3365 or email us at evercare22@gmail.com to schedule your new hybrid pool heater installation!